Keep your radio station in your community.
Make a Secure Credit Card Donation
Thank you! Your support makes WMUK 102.1 FM possible.
WMUK's Path to Home Partnership


Right now your gift to WMUK goes twice as far! Each dollar you donate to WMUK will be matched by the Kalamazoo Community Foundation to support Kalamazoo Neighborhood Housing Services to support their efforts in increasing homeowership and stabilizing neighborhoods in Kalamazoo.
When faced with significant increases in the cost of renting Matthew Desmond describes in the Kalamazoo Public Library's Reading Together 2018 selected book, Evicted: Poverty and Profit in the American City, creating access to stable and affordable housing goes a long way in making communities healthier and more resilient.

Give now to support two great organizations serving your community! Learn more about KNHS here.
Get even more than great programming with the WMUK Member Card!
Members contributing $120 or more can receive 2-for-1 savings at 130+ Restaurants, Performances and Attractions! Read More...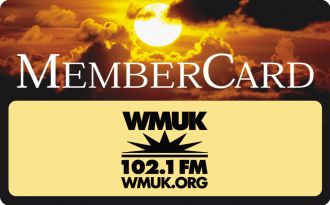 Donate Your Vehicle

Employer Matching Search
Search below to find out if your eligible for employer matching, then donate using your preferred method and include your employer registration number to have have your gift matched!